Thanksgiving and we are being asked not visit friends and relatives. These are very difficult times with ever changing warnings and restrictions.
Ontario Covid-19 numbers are climbing. Masks and physical distancing by most are not enough, we have not "flattened the curve" on the "second wave".
As conditions change so fast, more restrictions may be in place as this posting is being written or shortly after. One message that will not change; the warning to keep home on thanksgiving and no large gatherings, both the province and the federal government have made that clear.
So, try to make the best of this thanksgiving with your very close family and friends. There is much to be thankful for, Renfrew County and North Algona Wilberforce have not experienced the high numbers of cases or deaths that other areas have. We still have the freedom to drive around and enjoy the fall colours or watch children play in the leaves.
With technology and the internet some of us will be able to have a virtual "Thanksgiving Dinner" through a live video link. Asking gramma to pass the gravy might not work so well but you will be able to see her warm smile.
So, make the best of this thanksgiving weekend and be thankful for all we have.
Stay safe and stay home!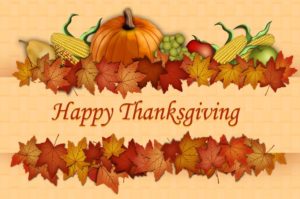 COVID UPDATES
For COVID – 19 Federal updates click the link below:
https://www.canada.ca/en/public-health/services/diseases/2019-novel-coronavirus-infection.html
For COVID – 19 Provincial updates click the link below: