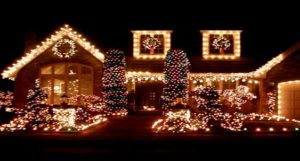 North Algona Wilberforce Township
Residents and Businesses
Light Up the Night 2020 Contest!
December 14, 2020 6pm
Light up your business or residence, register your entry and win a prize.
Register by 4pm on Friday December 11, 2020
Prizes will be awarded in two categories for residence and businesses:
Traditional Christmas display and Best Christmas display.
Judging will commence at 6pm December 14, 2020.
Winners will be announced at the December 15, 2020 Council meeting.
Register your entry!
Get your registration, contest rules and guidelines package:
Visit nalgonawil.com, email request to admin@nalgonawil.com or at the Township office.
1091 Shaw Woods Road, Monday – Friday – 8:30 am – 4:00pm