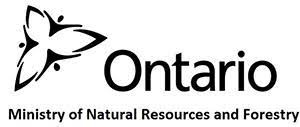 March 25, 2021
The Ontario Ministry of Natural Resources and Forests (MNRF) has issued the following statement:
Residents in Renfrew County should be aware that ice on area lakes is becoming unsafe and water levels and flows in rivers are increasing due to warmer temperatures, forecast precipitation and the remaining snow melting. It is advised to exercise caution near lakes and rivers and to keep a close watch on children and pets at all times to ensure that everyone stays safe.
Please take proper precautions and keep yourself and your family safe around lake ice.  Visit http://www.lifesavingsociety.com/water-safety/cold-water-and-ice.aspx for cold/ice water safety tips.