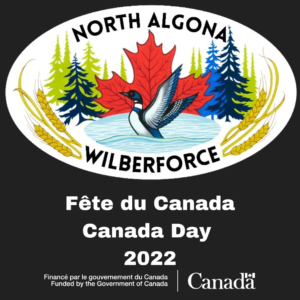 We want to thank our neighbours who came out to Melissa Bishop Park this Canada Day to celebrate together after the pandemic years.
Thank you to everyone who danced in the dance contest, performed in the Talent Contest, and everyone who participated in our activities and programming.
Thank you to the Lake Dore Property Owners Association for organizing the delicious Canada Day Pancake Breakfast!
Congratulations again to Denise Bergstresser on your Senior of the Year Award!
Merci à nos voisines qui sont venues au parc Melissa Bishop cette 1er juillet pour célébrer ensemble après les années de pandémie.
Merci à tous ceux qui ont dansé au concours de danse et à tous ceux qui ont participé à nos activités.
Merci à la LDPOA d'avoir organisé le délicieux déjeuner de crêpes!
Félicitations à Denise Bergstresser pour votre prix de sénior d'honneur!