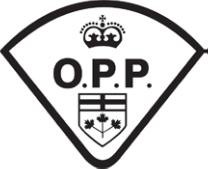 FROM/DE: Upper Ottawa Valley OPP
DATE: March 2, 2023
TIPS TO AVOID HOME RENOVATION FRAUD
(PEMBROKE, ON) – The Upper Ottawa Valley (UOV) Detachment of the Ontario
Provincial Police (OPP) would like to remind area residents, due to a recent
investigation, to perform their due diligence when hiring a contractor for a home
renovation project. The following tips can help protect you from being the victim of a
fraud.
Choosing a contractor for your renovation
It's a good idea to meet at least three potential contractors and compare their quotes for
the work.
You should ask potential contractors about:
• how long they have been in business
• similar projects they have handled
• the time required for the job
• the stages of progress
• permit and inspection requirements
• whether any subcontractors will be involved
• any liability insurance or worker's compensation that may be required
• a list of suppliers who specialize in renovation work
You should also ask for references from recent clients and check them.
Most tradespeople need to be certified (e.g., plumbers, electricians, etc.).
• Make sure the person or company you hire is certified.
• Check with your local Better Business Bureau or business association to see
whether any complaints have been filed against any firm that you are thinking of
hiring.
• Consult with the Canadian Home Builders' Association is your area.
• They follow RenoMark, a renovator and trade contractor program that requires
members to agree to, and abide by, a renovation-specific Code of Conduct,
provide a warranty on their work and always provide clients with a proper
contract.
Review all the quotes carefully. Make sure potential contractors provide estimates using
the same specifications so that they can be compared effectively. Check that the
estimates include:
• all costs, including labour and extra charges
• applicable taxes
• an outline of your project
• at least a partial cost breakdown
For more information on hiring a contractor, visit the Canadian Home Builders' Association's website.
Don't risk your home to save money on renovations
For most Canadians, their home is their single biggest investment. Paying cash to get a
lower price for a renovation job is not a better deal—it can be disastrous if something
goes wrong. If you pay cash in exchange for a cheaper, tax-free price, you have no
warranty and no recourse for poor workmanship. You'll face the added risk of liability if
an accident or an injury takes place on your property. If there's an incident and you
have no contract, your homeowners' insurance may not protect you.
Home renovation contract
Once you choose the contractor, don't sign a contract until you have fully reviewed it,
are satisfied with all the terms and are sure they can meet your needs. The more details
that are contained in the contract, the less room there is for error.
The contract should include the following information:
• the name and address of the contractor and your name and address
• the Business or GST/HST number of the contractor
• the type and amount of work to be done
• who is to complete the work (what the contractor is responsible for doing, what
work you will do yourself or have another contractor do)?
• if sub-contractors are to be used, the contract should list who is responsible for
hiring them, paying them, and making sure their work is done right
• who is responsible for ordering and paying for materials?
• who is responsible for permits?
• the total cost of the project
• a payment schedule
• percentage of deposit required
• how and when the remainder will be paid
• taxes
• the start date and date of completion
• what work, performed by the contractor, is under warranty
• who is responsible for the clean-up afterwards?
Get the contractor to list specific information about products, manufacturers, size and
colour of materials and equipment to be installed. It's a best practice to include product
numbers for items such as carpeting, tile, countertops, and hardwood floors, for
example.
Never allow work to proceed until you have fully reviewed, understood, agreed to, and
signed the contract.
Contract for major home renovation projects
On major projects, it is a best practice to break down the work into phases. If additional
jobs are added along the way, make sure the original contract is clearly amended.
Include a list of the sections of work to be done and their completion dates.
Remember, the more planning and research you do before starting the project, the
better your chances of being happy with the work in the end and the less likely you will
be to fall victim to an unscrupulous contractor.
www.opp.ca
Twitter: @OPP_ER or @OPP_COMM_ER