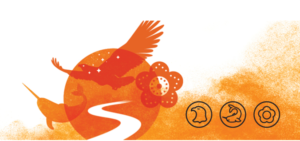 How to Participate on September 30
Remember Me: A National Day of Remembrance on Parliament Hill
Time: 8am-12pm
https://remember-me-september-30.org/
Schedule: http://remember-me-september-30.org/schedule-september-30/
To Learn on the Web:
Government of Canada
https://www.canada.ca/en/canadian-heritage/campaigns/national-day-truth-reconciliation.html
Canadian Geographic-Truth and Reconciliation-Indigenous Peoples Atlas of Canada
The history of residential schools, steps towards healing, litigation and the courts and the road to reconciliation
https://indigenouspeoplesatlasofcanada.ca
The Gord Downie & Chanie Wenjack Fund – aims to build cultural understanding and create a path toward reconciliation between Indigenous and non-Indigenous peoples. Their goal is to improve the lives of Indigenous people by building awareness, education, and connections between all peoples in Canada. 
https://downiewenjack.ca/national-day-for-truth-and-reconciliation/
Books for Children, Teens, Adults and Educators
A First Nations family-owned business offering book titles of interest to First Nations, Métis, Inuit and Native Americans. Browse to purchase or for suggestions to look for at your local library.
An Indigenous owned and operated online book and gift store and publishing house. They provide authentic books and gifts in their online store. As a publisher, all their resources they create are made in Canada.
Online Courses
Coursera – Indigenous Canada/ University of Alberta
Indigenous Canada is a 12-lesson online course from the Faculty of Native Studies that explores different histories and contemporary perspectives of Indigenous peoples living in Canada. From an Indigenous perspective, the course explores complex experiences Indigenous people face today from a historical and critical perspective highlighting national and local Indigenous-settler relations. Flexible deadlines, approximately 21 hours to complete, available in various languages. Enroll for free. Pay for certificate of completion.
https://www.coursera.org/learn/indigenous-canada
Coursera – Aboriginal Worldviews and Education/ University of Toronto
Intended for both Aboriginal and non-Aboriginal students to learn more about Indigenous life.
Duration: 6 weeks, approx. 6-8 hours per week. Free to enroll, pay a small fee for a certificate of completion
Listen
Podcasts: Sitting by the Fire
Topics that will expand your knowledge of First Nations, the Inuit and Métis heard from Indigenous people from all over Canada.
https://www.csps-efpc.gc.ca/podcasts/sitting-fire-eng.aspx
To Learn More on FaceBook
Canadian Heritage-Government of Canada
https://www.facebook.com/CdnHeritage
National Centre for Truth and Reconciliation
https://www.facebook.com/nctr.ca
Moose Hide Campaign
For Children and Youth
First Nations Child & Family Caring Society
https://fncaringsociety.com/welcome
Spirit Bear
https://fncaringsociety.com/spirit-bear
Booklet written by Spirit Bear as a youth friendly guide to the Truth and Reconciliation Commission of Canada (TRC) 94 Calls to Action
https://fncaringsociety.com/sites/default/files/spirit_bear_and_children_make_history_2020.pdf
Truth and Reconciliation Week 2022- A national program open to all schools across Canada for grades 1-12.  The theme this year is "Remembering the Children".
https://nctr.ca/education/trw/
Every Child Matters-Reconciliation Through Education
Free magazine, which is based on the Seven Sacred Teachings, is aimed for students in grades 5-12.
https://www.canadashistory.ca/education/classroom-resources/every-child-matters-en/every-child-matters-educational-package
https://www.canadashistory.ca/getmedia/577a962b-efe4-407d-8592-6240945d6658/EveryChildMattersENDigital.pdf.aspx
Videos for Kids
Spirit Bear & Friends "A Love We Know"
https://www.youtube.com/watch?v=0jwEfp2FuYA
What is Reconciliation? – CBC Kids
https://www.youtube.com/watch?v=WEj5vjc2EDk
Indigenous land acknowledgments, their purpose and how to make them meaningful – CBC Kids
https://www.youtube.com/watch?v=i7juFo9nKmM
Messages for kids on Orange Shirt Day  – CBC Kids
https://www.youtube.com/watch?v=P_05bhHVOH4
How to be an Ally to Indigenous People – CBC Kids
https://www.youtube.com/watch?v=HGge7mGKChE
Videos for Adults
We Know the Truth: Stories to Inspire Reconciliation
Stories from Indigenous people-history and inspiring stories of healing
https://www.youtube.com/watch?v=SEC_BoSS68E
How Canada marked 1st National Day for Truth and Reconciliation
https://www.youtube.com/watch?v=I6YQhdPvaeQ
TRC Mini Documentary-Senator Murray Sinclair
https://www.youtube.com/watch?v=wjx2zDvyzsU
A Message from the Survivors Circle and Governing Circle
https://www.youtube.com/watch?v=BopWnjIezBg
Support Resources
Resources available to First Nations, Inuit and Métis people in Canada who may require relevant mental health and other support.
Hope for Wellness Help Line (Inuktitut, Cree, Ojibway, English, French)
Offers immediate help to all Indigenous peoples across Canada
It is available 24 hours a day, 7 days a week to offer counselling and crisis intervention
Toll Free Help Line at 1-855-242-3310 or connect to the online chat at www.hopeforwellness.ca
Talk 4 Healing for Indigenous Women in Ontario – 24/7 Help Line 1-855-554-4325
Providing culturally sensitive crisis counselling, advice and support
Indian Residential School Survivors and Family Crisis Line (24-hour)
1-866-925-4419
Indian Residential School Survivors Society
Phone 604-985-4464 or 1-800-721-0066
KUU-US Crisis Line Society (24-hour Crisis Line)
Adult/Elder Crisis Line: 250-723-4050
Child/Youth Crisis Line: 250723-2040
British-Columbia-Wide Toll-Free Phone: 1-800-588-8717
Métis Crisis Line, British Columbia Toll-Free Phone: 1-833-638-4722
Tsow Tun Le Lum Society
Confidential outreach services such as counselling and cultural support by phone, video, or other means possible
Phone: 1-250-390-3123
Toll-Free Phone: 1-888-403-3123
Kids Help Phone
Toll-Free Phone: 1-800-668-6868
Texters may request to speak with an Indigenous crisis responder by texting FIRST NATIONS, INUIT OR METIS:
For youth: 686868
For adults: 741741
Native Youth Crisis Hotline 24-hour
Toll-Free Phone: 1-877-209-1266 National Indian Residential Schools Crisis Line
Toll-Free Phone: 1-866-925-4419