Economic Development Projects
Business Retention and Expansion Plan
There is no doubt about it – the business community in North Algona Wilberforce is robust, dynamic and poised for expansion.
The Township commissioned a Business Retention and Expansion (BR+E) assessment to determine the best approach to realize and sustain the local business community's drive to thrive. Well-positioned for growth and riding a wave of creative energy, the business community is absolutely eager to leverage new opportunities they can clearly see within their reach.
Business owners and their senior staff were interviewed as part of the BR+E assessment. They told stories of purposeful work, rooted in deep family ties and sustained with the personal satisfaction that comes with building and defining personal success. This dynamic listening exercise revealed critical strategies and tactics the Township and business community can adopt to make the most of rural opportunity gems tucked away in North Algona Wilberforce.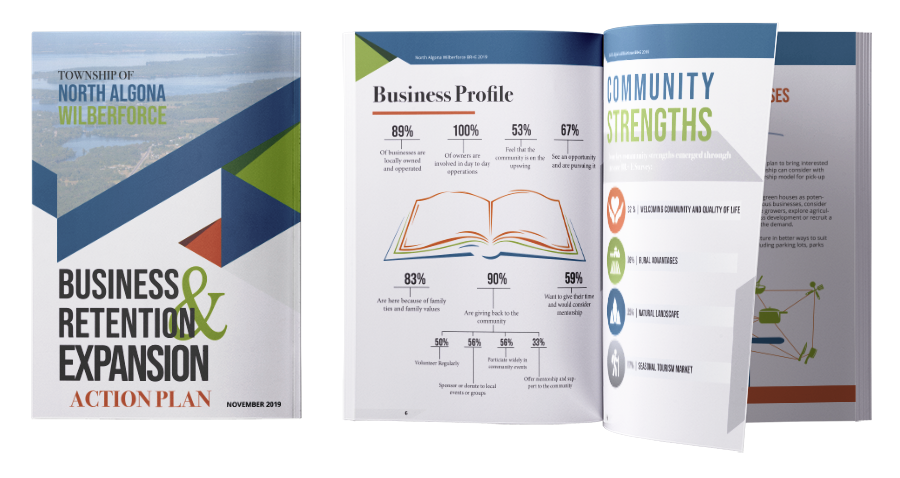 Business Retention & Expansion Plan